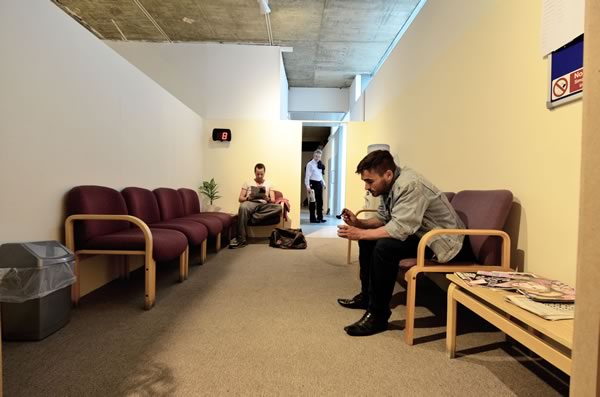 Naomi Fitzsimmons is a London based artist recently graduated from Chelsea College of Art and Design achieving a first class honours in BA Fine Art.
Following the success of her degree show Naomi was awarded both the GloguAIR Residency in Berlin and the Acme Chelsea Studio Award 2013/14 as part of the Acme Residency & Awards Programme..
At Chelsea she was offered a place at the prestigious Universitat der Kunste, Berlin, and was able to showcase her work internationally in the acclaimed 'Rundgang' (2012) exhibition. Alongside this she has exhibited in renowned galleries Camden Arts Centre (2012) and Picture This Gallery in Bristol (2012) as well as internationally in Vienna and Berlin.
Her previous education includes a foundation diploma from Central Saint Martins (distinction) and a 2:1 from Leeds University studying History of Art.
Artist Statement:
My practice deals with the interaction between artist and audience and the space in which this reciprocal exchange takes place. Working primarily in performance there is an obvious interrogation into the physicality of this relationship and my work values live encounters and communication above all else. Using the Private View and exhibition framework as an ample platform for interaction, these public events become the stage for my interventions.
My position within the work often exists as one of director opting to work with a variety of cross disciplinary performers; actors, dancers, sports commentators, singers and fortune tellers to name a few who all become co-authors to the final result. This collaborative process is as important as the end result and allows my work to be simultaneously controlled and spontaneous embracing the gap between intention and interpretation.
Through the re-enactment and repetition of every day situations and encounters, my work situates itself 'betwixt and between' normality and extremity, and in doing so challenges audience perception and predicted outcomes.