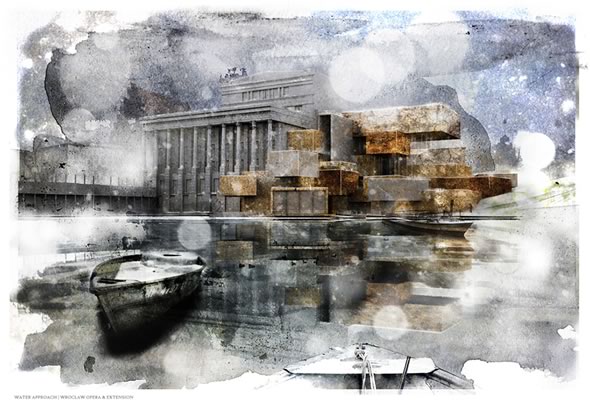 Design For Wroclaw Opera Extension – Poland – Diploma Thesis
The first part of the travel scholarship allowed me to revisit the context of my diploma thesis a year on from my first visit. It was an opportunity to engage with the current development in the city and investigate the impact of the economic recession on the ambitious cultural developments taking place.
My current research interests are in the development of urban spaces and its effect on the social landscapes of the city. How are these social changes manifested in architectural design and artistic representation? At current, I am looking to develop this topic into a wider body of written and drawing works through travel and research in the US which I am hoping to undertake this summer.
For further information please contact: