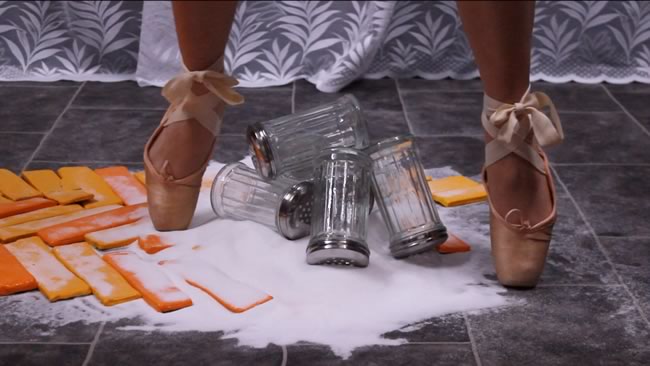 View video: http://vimeo.com/101298759
My video works involve personal experiences combined with the current context surrounding the political complexity of the Eastern European ambivalence towards engaging with Western culture.
I began exploring the effects of nostalgia on people living outside their homelands and the way in which they interact with the new culture they are exposed to. Once displaced, the image of the homeland is being transferred into a fantastic realm haunted by memories summoned within the foreign present. The motivation for my research comes from a personal angle, since I myself am a Romanian migrant living in the United Kingdom.
Currently, I am investigating the concept of nostalgia in relation to the marks left by a Communist past on Romania. Based on my personal experience, I believe that nostalgia is somewhat more complex than a longing for an idealized past; it is rather a distress which comes from being displaced between conflicting fantasies, where past,present and future intersect.
Biography:
Sabina Tupan was born in Bucharest, Romania in 1990. She received her BA (Hons) in Fine Arts from the University for the Creative Arts, Canterbury, UK in 2012 and is currently attending an MFA Fine Art course at Goldsmiths University of London from which she will be graduating in September 2014.
Sabina has received the Chelsea Arts Club Trust Award in 2013 and was apart of the Platform Graduate Award in 2012 hosted by the Turner Contemporary in Margate, UK. She has also exhibited internationally, recent events include the Digital Silk Route project with screenings held in several cities in India and the Latitude Festival (The Big Screen) in the UK.
Email: va201st@gold.ac.uk