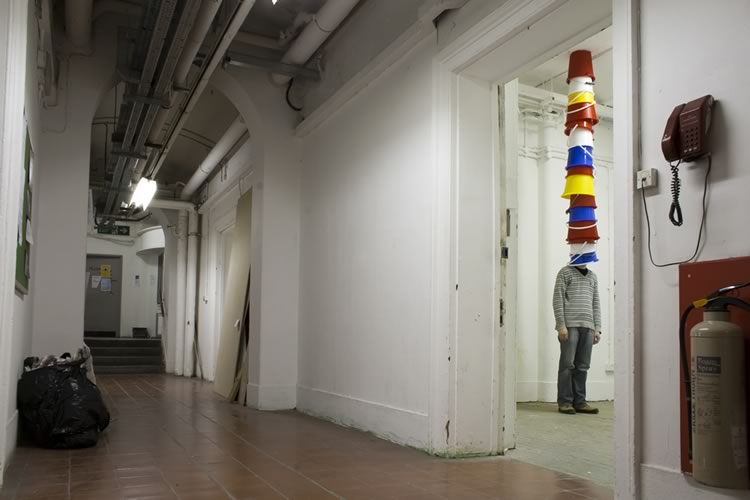 The work responds to the space inhabited by tension between everyday experience and the creative impulse. Positioned in the transitory moments within the dream like state and waking self the work exists in the 'spaces in between the real'. The practice is concerned with the polysemous nature of commonplace objects and occurrences and engages in this subversion of the everyday.
Recognizable, light hearted and humorous situations filter through the work, often using video and photographic cameras to document from the angle of the examining eye. The work concentrates on both the visible and that which occurs outside the frame with a tangible absence and presence of the maker. In this way the work extracts it's meaning from the visual result, the creative process and conception.
The practice is an experimental process that looks at the way in which viewers approach artwork, and focuses on the work as an experience. The works intends to challenge its audience by reinvigorating the mundane so as to 'make a jump into the unknown'. This 'unknown' exists as a world in which every small alteration has an enormous effect demanding a constant redefinition of the visible.
Email: luukschroder@gmail.com
Website: www.luukschroder.nl