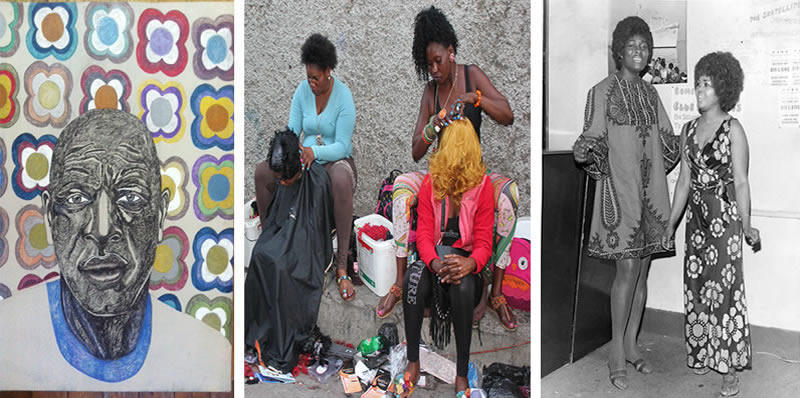 Kate Ross is a London based independent curator who has worked extensively in art galleries, museums, arts higher education and arts administration. She curates and delivers exhibitions, arts events and arts programming which explore her curatorial interests including film and artists' moving image, sound and the non-gallery space.
Kate is now an Arts & Culture Programmer (with film specialism) and cinema manager at JW3 – London's Jewish Cultural & Community Arts Centre. However, the journey to this role was not simple and the wealth of experience gained from the Chelsea Arts Club Trust Research Fellowship was absolutely instrumental in achieving such a role in the arts.
The fellowship award allowed Kate to focus entirely on a career in the arts without having to take on less relevant roles to support herself and the opportunities offered through working at CHELSEA space ensured that she left having worked on a number of projects, making for an impressive portfolio for prospective employers, including co-curating exhibitions and managing arts events. Kate learned so much from Donald Smith – Director of Exhibitions at CHELSEA space and Chairman of the Trustees for Chelsea Arts Club Trust who put placed invaluable experience with true responsibility in her path and provided constant support and mentoring. It was this concrete experience that was crucial to Kate's career progression within the arts.
Thanks to the fellowship period, Kate was able to focus on setting up her own blog and writing about her curatorial interests and projects she was working on, inspired by the importance of archiving, writing and sharing demonstrated by the CHELSEA space blog and website. Kate's blog was spotted by staff at Notting Hill Arts Club (a specialist pioneering arts & music venue) who then invited her to work as a curator for them, curating visual arts exhibitions and live arts nights involving sound and artists' moving image. Kate invited an artist she had forged a connection with through working at CHELSEA space, to be the inaugural exhibiting artist for her series at Notting Hill Arts Club. The power of creating and being part of a network within the arts, was something that Kate saw in action during her fellowship experience and she was able to put it into practice in that instance.
Kate has a 1st Class BA in Art History & Italian, MA in Museum Studies and completed a course in independent curating at Central Saint Martins College of Arts and Design, University of the Arts, London. She is a keen arts blogger and user of social media. She also writes exhibition reviews and is a semi-professional classical singer.
Kate is delighted to be able to give something back to the wider community that supported her, through being one of the Chelsea Arts Club Singers – which is something she is honoured and loves to do.
www.kateross.org
www.curatorialcuriosities.wordpress.com
kate.eleanor.ross@gmail.com